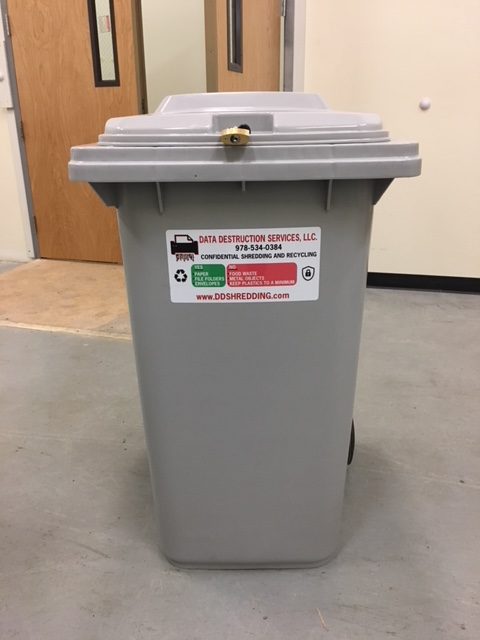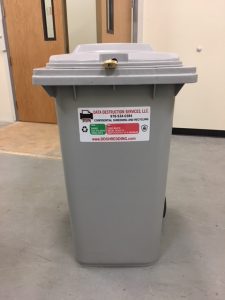 Much has been made of a "paperless society," digital documentation, cybersecurity, and the need to protect our digital data files, but the fact of the matter is that many businesses, organizations, and institutions still store an enormous amount of valuable information on paper and need to rely on office paper shredding to destroy those documents at the end of their useful life. Fortunately, Data Destruction Services based in Shirley, MA offers a highly efficient, completely secure commercial shredding service to handle all of your document shredding.
At Data Destruction Services, we offer a highly-secure commercial shredding service that:
Safely destroys sensitive paper documents as well as computer disks and tapes
Requires no preparation—staples, clips, bindings, and covers can be shred along with paper
Transports, shreds, and disposes of documents using trained and screened personnel
Issues Certificates of Destruction to certify complete document destruction
What many business professionals don't realize is that there are much more vulnerable sources of information that many companies leave exposed and ripe for the picking. While many focus their attention on cybersecurity and IT system firewalls – and rightly so –paper documents and analog records go unprotected. Much of this paper documentation contains valuable employee, company, and client information highly sought-after by competitors and criminals and requires timely office paper shredding.
Destroying sensitive documents is not just a good idea – your organization might be legally required to do it. There are state and federal laws such as HIPAA and FACTA that require organizations to protect personal information and that often means destroying it to be in compliance and avoid legal penalties and fines. At Data Destruction, we not only handle office paper shredding and other communities, we even shred storage disks, hard drives, and computer tapes. We then provide a Certificate of Destruction certifying that we've safely destroyed and disposed of your sensitive documents so you can provide compliance evidence, if required.
To learn more about our office paper shredding and other data destruction services and to discuss a document shredding service, contact our file shredding specialists here at Data Destruction Services, LLC.