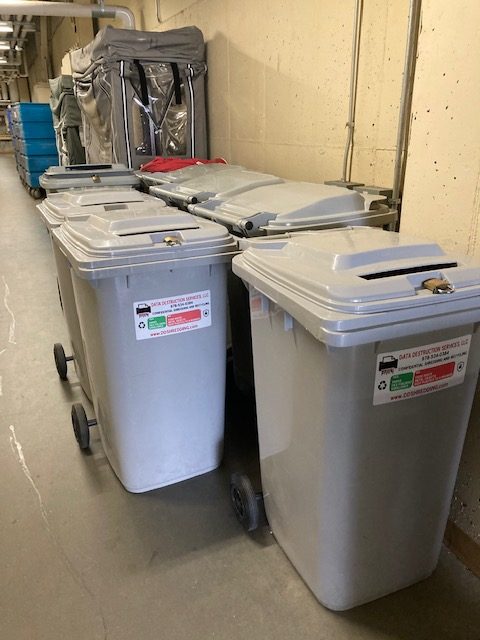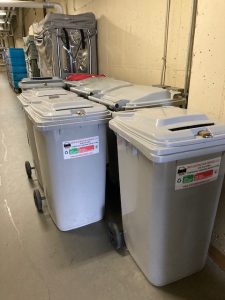 Today, shredding services have become an essential security tool for many companies and organizations, large and small. Information contained in documents of all kinds are worth money to the wrong people. Even documents containing information that doesn't immediately come to mind as valuable could be highly attractive to your business competition, for example. All of these are reasons to talk with the shredding experts at Data Destruction Services in Shirley, MA.
Data Destruction's shredding services feature:
Uniformed, trained personnel who will securely transport and shred your documents
Off-site shredding in our own secure facility for greater safety
One-time or regularly-scheduled shredding service
Shredding certification provided for regulatory compliance
Information such as confidential research, marketing strategies, patent information and trade secrets, even old emails are all targets for unscrupulous competitors rummaging through trash bins. Think this is far-fetched? A court ruling has determined that it is not illegal to take something once it's discarded. That means any records you dump in the trash are fair game. All the more reason to take advantage of professional shredding services for Shirley, MA.
In the past, organizations and businesses would treat documents – even sensitive ones – with a casual disregard. Often documents such as old credit card receipts, tax and payroll records, invoices and other business documentation would be routinely discarded in the trash or left to gather dust in an unsecured storeroom or closet instead of going to a document shredding service. Today, all of that has changed as increasing numbers of companies, institutions, and even non-profit organizations utilize our Shirley, MA shredding services because they find their valuable information stolen from digital media, documents, and other vulnerable internal sources.
To learn more about safe, effective, and timely shredding services for Shirley, MA contact the shredding experts here at Data Destruction Services, LLC.